Aims of the Oriental Cat Association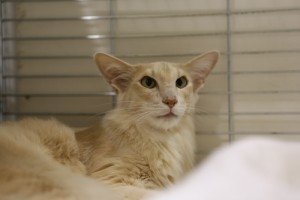 To protect and develop the Siamese type Shorthairs designated Oriental Shorthairs
To classify the Oriental Shorthairs into breed divisions, and to draw up breed standards of points and registration policies for submission to the Governing Council of the Cat Fancy, via the BAC or appropriate joint body. To consider the appointment of Probationer judges and to monitor the judges progress via the BAC or appropriate joint body. To monitor the progress of stewards on the BAC scheme
To give prizes and honours in connection with Oriental Shorthairs.
To promote the welfare of cats and the interests of the Association's members, with regard to the breeding and care of cats and the holding of cat shows.
To support and provide services and benefits to the club's members.
Breeding Policy – download booklet below – however please note that GCCF are in process of revising their Guidelines for Breeding policies and this will include a protocol for experimental breeding/outcrossing.
This can be downloaded from https://www.gccfcats.org/breeding-cats/stats-and-policies/breeding-policies/